Return
Shale soils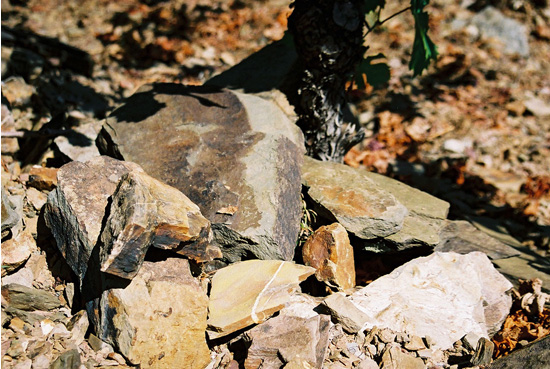 Schists soils are really different from the other types like limestones for example, for two main reasons: their scarcity and their acid nature. To give a few examples of other vinegrowing areas; in Languedoc you have some in Faugères and Banyuls, in Corsica too. Abroad there are some in the famous Spanish Priorat and also in South Africa.
The Brown Schists that compose our Berlou soil are one of the oldest, geologist dated them from Ordovician era, so between -488 and -415 millions of year!
To make it clear, we work on a poor and acid soil which is very brittle and that look like mille-feuille (French patisserie).

On the other hand all these aspects that makes the vinegrowing more difficult than elsewhere allows us to make fine and elegant wines with great minerality, so yes, it's worth it !
Get in touch